BetFury: BetFury & Biswap Partnership Celebration Event with $350,000 in prizes
We are getting closer and closer to BetFury listing their BFG token and we now know where BFG tokens are going to be tradeable: Biswap!
BetFury partnered with the DEX platform Biswap so BFG tokens can soon be traded and they celebrate this partnership with a massive BetFury & Biswap Partnership Event featuring prizes worth $350,000!
BetFury players can now also deposit BSW and stock up on BSW by taking advantage of special Boxes, another wheel, battles and a twitter giveaway. BFG holders also participate in the BSW Airdrop!
All of that sounds promisung, right? Read on for some more details.
What is Biswap and why did BetFury partner with BWS?
Biswap is a DEX, a decentralized exchange platform that was launched recently, on May 24 to be exact. According to BetFury, Biswap were the first to apply a three-type referral system combined with very low transaction fees. Biswap is designed for swapping BEP-20 tokens on the BSC Network (Binance Smart Chain Network), which gets more and more popular thanks to speed and low network transaction fees (0.1%).
Supposedly, the locked crypto value on Biswap is over $70 000 000 with the platform counting more than 2.5 million users.
20,000 BSW Airdrop for BFG holders
Each and every BFG holder will automatically be taking advantage of a BSW Airdrop. Concretely, 20,000 BSW tokens will be distributed among holders in relation to their held BFG, which means: The more BFG you hold, the more BSW you will earn.
Distribution:
10-100 BFG – 1 BSW
100-1000 BFG – 5 BSW
1000+ BFG – 10 BSW
BSW Spin Wheel with up to 50,000 BSW ($200,000)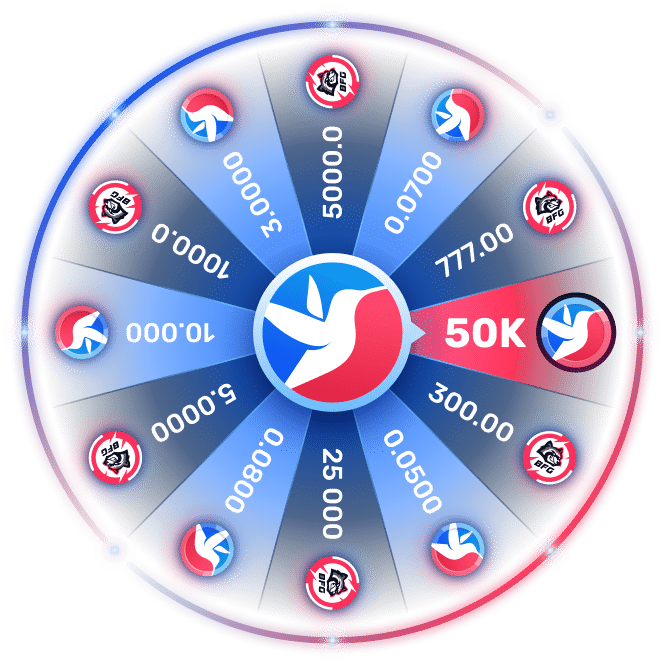 BetFury users love the wheel and they can now earn 1 spin for every $100 wagered (BTC equivalent) by playing games using any available crypto. The top prize is a whooping 50,000 BSW.
Games contribution towards wager requirement:
In-House and Slots – 100%; Table games – 20%; Live games – 5%
$300 BSW Twitter Giveaway
BetFury and BSW will reward 3 lucky users who like and retweet the Giveaway post with $100 in BSW each.
Biswap Boost Box with up to 100% monthly rate
You can now make use of a Biswap deposit box to boost your earnings up to 100% monthly.
BetFury Weekly Profit Battle with $30,000 in BTC
Play your favorite slots and in-house games with any currency and be one of 500 lucky players to split the massive $30000 Weekly Battle prize! The 1st place wins a crazy $15000.
Daily Profit Battles with $3,000 in BSW
$3000 in BTC are waiting for you in daily wager battles with the top 200 players winning their share. Play In-house games with BSW and fight for your share.
Go to BetFury nowGo to BetFury now
The post BetFury: BetFury & Biswap Partnership Celebration Event with $350,000 in prizes appeared first on BTCGOSU.